CORPORATE SOCIAL RESPONSABILITY
 Would you like to put your organisation into the heart of communities and provide your teams with the opportunity to connect with a local cause and drive environmental and social change? 
If you have some time to give as a company, or you are interested in finding out more about how you could support us, please get in touch.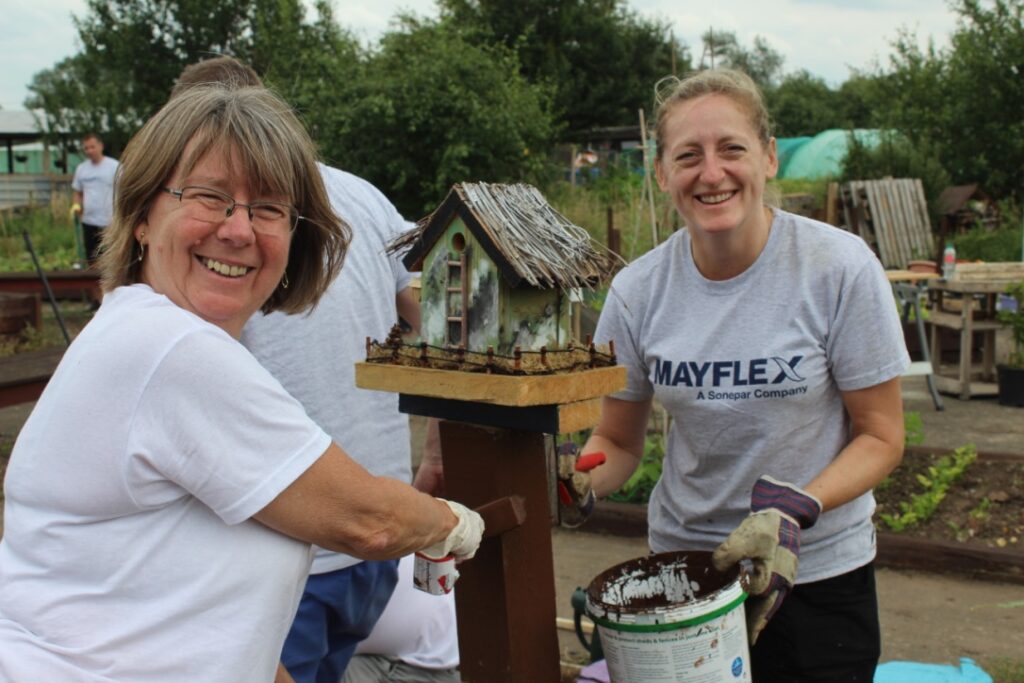 Your responsible and caring participation in the type of positive initiatives we offer is not only a great contribution towards the improvement of the local environment but also an important legacy for future generations.
We are looking for companies that share our values and want to demonstrate meaningful social impact in our community. You can help us increase the impact of our charity by partnering with us and providing more sustainable long-term support in the form of fundraising, community engagement and corporate volunteering.
We can facilitate corporate volunteering days by offering a wide range of conservation, gardening and other environmental activities and projects. 
We always appreciate the work carried out by corporate volunteers! However, as small charity with limited budget and resources, we put a lot of staff time to prepare, organise and host these days. We, therefore, encourage volunteering groups to cover the cost of the event, in the form of donations or providing the materials they will use in their activities.
Community Environmental Trust are excellent facilitators for us to partner with on our volunteer days, providing flexibility and meaningful well thought out tasks that have a genuine positive impact on the local community and environment in Castle Vale. A fantastic team to work with
Keira Lockie-Anrig
Community and Environment Project Officer Groundwork West Midlands
I've organised a number of corporate volunteering days over the years in partnership with the CET and they've always been exceptional. The charity staff are extremely helpful and the days are well organised and resourced with all tools and materials to complete challenging tasks. You always walk away knowing you've done something worthwhile for the community and played a small part in making a difference
Paul Corcoran
MD Business Volunteers Ltd